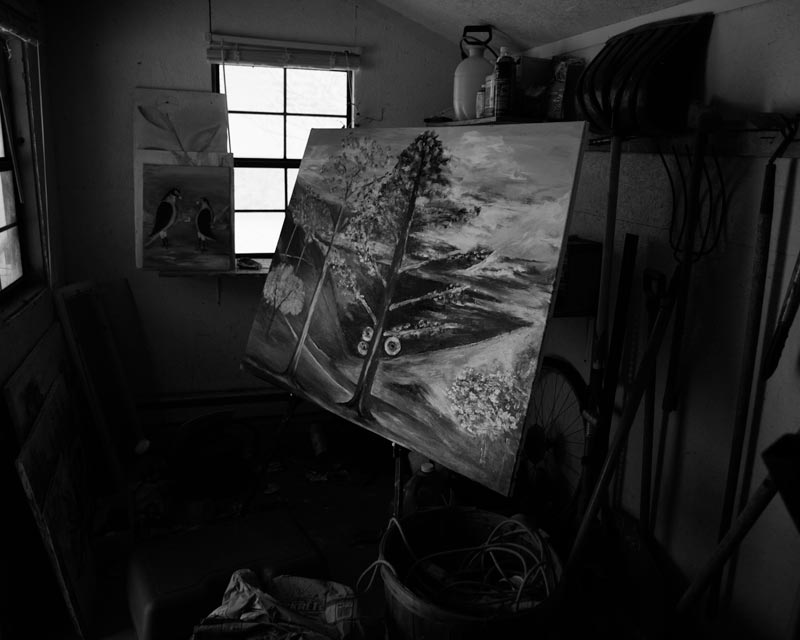 The nurse aide shaves Abuelo on a Monday afternoon.
He reads the Bible aloud to his wife because she can't comprehend written language anymore.
He forgets to chew in the middle of a meal.
Paint stained, he looks over the progress on a current art piece.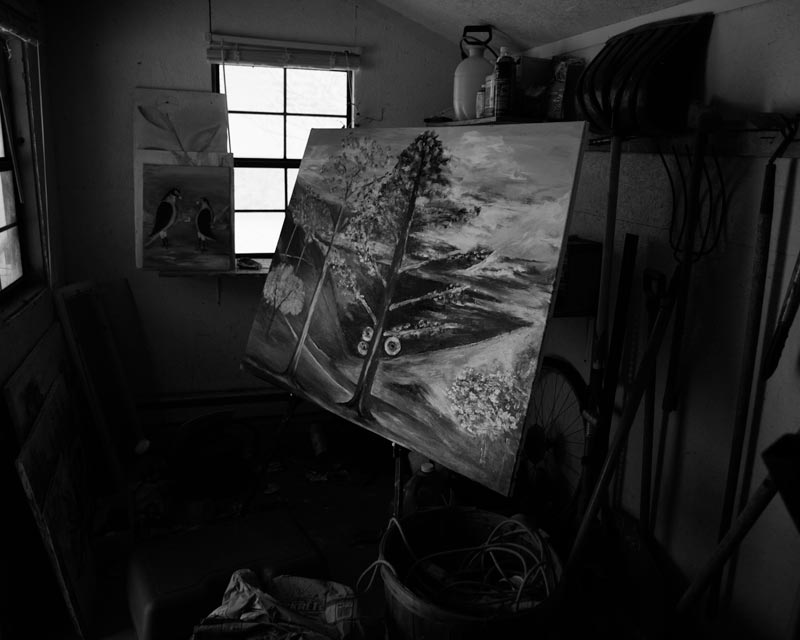 Abuela calls him inside from a quick walk outside.
Abuela can't remember who are in the photos and why they're important.
After a conversation about boyhood, he drew this.
Cindy, his daughter and primary caregiver, walks away from her dilapidated childhood home in Northlake, Illinois.
Puzzles above 500 pieces confuse him.
An outdoor sculpture by Patrick Dougherty at Fernwood Botanical Garden, a nature preserve less than five miles away from where he lives.
Near a previous residence in Keene, Texas, he tries to recall the surrounding streets.
Drafted into the Korean War, he served in Cook County Hospital's Psychiatric ward as an orderly.
Unused oxygen tubing lies on a TV stand near his bed.
Cindy counts out meds for the week.
The nurse aide trims his oxygen depraved fingers.
He is slowly dehydrating from the inside out.
He doesn't get enough oxygen when he tries to sleep flat on his back.
A walk at the beach ends among seagulls.
1
2
3
4
5
6
7
8
9
10
11
12
13
14
15
16
17
18
19
20
·
·
·
·
·
·
·
·
·
·
·
·
·
·
·
·
·
·
·
·